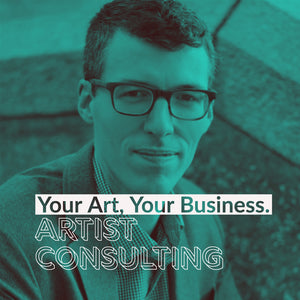 If you're feeling a little bit stuck with your career as a musician, or just need some advice on what might be a few next steps, or just want an audit of what you've been up to from the outside; you might want to invest in a few sessions for us to chat!
These sessions can be one off, or bought in a package. We should always plan to first start with an on-boarding session, and then you can purchase ala carte sessions, or a consulting sessions package.
So what will we talk about?
Your online presence
personal goals
professional goals
ideas of how to execute your projects
goal setting
developing new projects that will help you to establish or move forward your career.
The Packages!
Single Session - A single session to chat (45 Mins) and for Nick to answer any specific questions you might have. (Additional single sessions can be purchased after this one for follow up)
Web Refresh Package - Looking for some actionable steps to revamp your online presence? Or figure out the next steps? This package happens in three parts. A get to know you call (30 mins), I will assess your online strategies and send you a video or voice memo with some suggestions, and then we'll follow up with a second call to answer any questions.
Bronze Package - an initial get to know you session, where we'll set goals and make plans for you to get on track with your career path, as well as a complete online audit of your social channels and website. Includes one follow up session within 60 days to reassess, and make any additional tweaks/suggestions!
Silver Package - the above, plus defining your audiences, and creating a content strategy to activate all of those audiences. In depth content strategy for all of your online/offline projects. Includes initial session, full web audit, plus 3 follow up/continuations to facilitate your growing brand.
Gold Package - all of the above plus developing pillar content strategies, and helping you to execute and distribute your work! The best package for those already in motion who need some help getting over the hump! Includes the getting to know you session, the full web audit, content and audience development, plus five 45 minute check in calls.
Platinum Package - (absolute best value!) All of the above plus MONTHLY checkins and unlimited text access. Feel free to text me anytime for advice, help making decisions, etc. This is a 12-month plan, the initial session plus one 45 minute call per month.